Now Accepting 2018 Community Grants Applications
Full Basket Belize is pleased to announce the opening of the application process for our 2017 Community Grant Program.  Over the past twelve years, we have invested the donations from our contributors in communities all across Belize to support improvements in education, health, the environment, youth leadership development, and grassroots economic development.  See past grantees here.
Projects must meet the following criteria to be funded:
Projects must be community-based and implemented in Belize for the benefit of Belize and Belizeans.  They must be focused on one or more of the following areas:

Education
The Environment
Health (including HIV/AIDS and Domestic Abuse)
Grassroots Economic Development
Youth Leadership Development

Applicants must be non-profit organizations, including non-governmental organizations, schools, and communities, and must have an active bank account;
Full Basket Belize funds cannot be used for lobbying, staff salary, subcontractor salary, or other benefits to individuals, or to promote any political parties or religion.
Projects must start and finish in the 2018 calendar year
Applications must be submitted by October 13, 2017
To apply, download the application here  FBB Community Grant App 2018.
Contact Brandon Kitagawa (brandon@fullbasketbelize.org) if you would like to see examples of past applications or have any other questions.
_______________________________________________________________________________________________________________________
The Belizean Kriol proverb, "wan, wan, okra full baskit," roughly translates to "step by step, we will reach our goal."  In this spirit, Full Basket Belize was founded twelve years ago to support those working for positive change at the grass roots of Belize.  Student by student and project by project, Full Basket Belize helps improve the education, health, environment, and economic development of Belizean communities.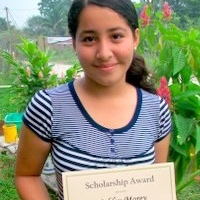 The FBB Scholars Program partners with secondary schools across Belize to provide students with scholarships. We are supporting 34 high-achieving, deserving students in 2016-17.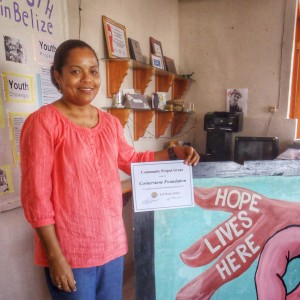 FBB's Community Grants Program has supported dozens of Belizean communities to improve their education, health and environment in the past twelve years.
last updated 19 August 2017