Full Basket Belize is a volunteer-run organization founded by a handful of former Peace Corps Volunteers and friends, and supported by the donations of generous souls like yourself. Most (but not all) of the board members volunteered, worked, vacationed, and/or lived in Belize at some point. Some of us still do.
Day-to-day operations are handled by the small group of dedicated volunteers below. If you'd like to lend a hand, please contact us at president@fullbasketbelize.org.
Thanks!!
FBB Board of Directors 2016-2018
Jo Link — President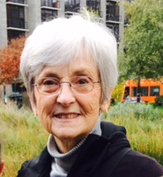 Jo Link is a retired math and computer science secondary school teacher.  In 2000 she and her husband Bob joined the Peace Corps as Information Technology Peace Corps Volunteers (PCVs).  They spent two years in Belmopan, Belize, where Jo taught computer literacy to public school teachers and English to Spanish-speaking refugees from other Central American countries.  In addition, Jo was co-editor of the PCV quarterly magazine, "Toucan Times," and served as head of the Volunteer Advisory Council (VAC).   She now lives near Portland, Oregon, with Bob and spends lots of time with their five grandchildren.  She has served on the Full Basket Belize Board of Directors for the past seven years as Communications Director, Scholarship Director, Elections Committee Chair, and President.
Kristi Drexler — Vice President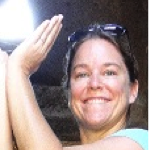 Kristi Drexler served as a Peace Corps volunteer in San Ignacio, Belize, from 1997-1999 in environmental education.  She assisted with field research at Las Cuevas research station (near Caracol) and helped train Conservation Officers for the Forestry Department in environmental education and co-management of protected areas.  She earned a Master's degree at Ohio University and now instructs courses full-time with American Public University and is working on her Ph.D.  In Las Cruces, Kristi founded the Faculty-Led International Program "FLiP" office (modeled on her Belize Field School Program) at New Mexico State University.  She coordinates accredited field courses to Belize and other countries annually in the areas of wildlife science; marine ecology; primate behavior; archaeology; entomology; agriculture; film and documentary-making; animal science and wildlife veterinary science; hotel, restaurant and tourism management; international business; history; public health; and service learning.
Mindy Rowlands — Secretary
Mindy R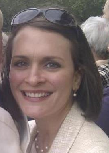 owlands first drank the 'wata' of Belize as a Peace Corps Volunteer from 1997-99 where she served as the vocal education coordinator with the Belize Arts Council. It was there that she met her husband, David, who was serving in the British Forces at the time.  Mindy has served for Full Basket Belize in the past as the Scholarship Coordinator as well as the President.  Her intermittent travels and postings to Belize have served well in being able to keep up with communication with her Belize interests. She had taken a few terms off the board in order to settle her family back to America and has enjoyed seeing the progress of FBB in the meantime.  Mindy has a Bachelor's Degree in Education from Ohio University-Zanesville, an MA in Globalization, Identity, Technology from Nottingham Trent University in the United Kingdom and is currently working on a ME in Teaching and Learning in the 21st Century from Ashland University in Ohio.  Mindy teaches 5th grade Social Studies and Math at Shelby Middle School in Shelby, Ohio.  In her spare time Mindy enjoys painting Gyotaku art, camping, gardening (in a mini farm sort of way), and tending to the increasing number of animals at their home in Ohio where she lives with her husband, David and two sons, Kai and Finlay.
Jeffrey Cleveland — Treasurer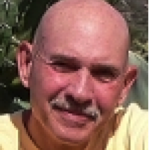 Jeffrey Cleveland served as a Peace Corps Volunteer in Punta Gorda from 1997-1999 in Small Business Development.  He taught the first business programs at the University (College) of Belize's Toledo Campus during its first two start-up years and also developed and taught Outreach Programs for the local business owners.  Following his return to the States,  Jeffrey became involved with a non-governmental organization (NGO) focused on substance abuse prevention and still continues to work part-time for this organization remotely from a mountain in North Central New Mexico where he has retired.  Jeffrey became involved in 2005 in starting up Full Basket Belize and over the years has served as Vice President, Newsletter Editor, General Director and Treasurer.
Brandon Kitagawa — Project Grants Director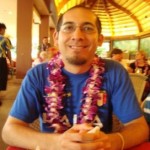 Brandon Kitagawa served as a Peace Corps Volunteer working on environmental education and marine conservation at the Hol Chan Marine Reserve in Belize from 1999-2001.  While living in Belize, Brandon gained an appreciation for the unique potential and challenges of development in Belize.  Brandon credits his time in Belize for directing him towards work that connects communities to public policy.  He spent almost four years as a community organizer working with neighborhoods in Sacramento, California, and currently works on environmental health/public health policy related to asthma in the San Francisco Bay Area.  He has volunteered with FBB since 2005 to help coordinate FBB's grants program and has served on the Board of Directors since 2010.
Robin Mardeusz — Associate Director, Webmaster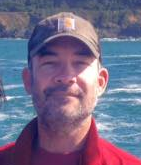 Robin Mardeusz, international philanthropist-entrepreneur, is a founding member of Full Basket Belize.  Robin's service as a Peace Corps Volunteer in southern Belize (1999-2002) inspired him to pursue a career in international development.  In the years since, Robin has focused his efforts on developing and strengthening national health systems in various developing countries including India, Ukraine, Pakistan, Cambodia, South Sudan and Mozambique.
Monica Manzur — Fundraising Director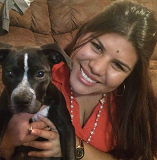 Monica Manzur was born in the beautiful jewel "Belize."   The eldest daughter of a family of four, at 19 years of age Monica got the golden opportunity to pursue further education with the assistance of a tuition scholarship.  She attended New Mexico State University, where she obtained her Bachelor's degree in Human Resources.  In her early years, she attended primary school and was able to further her education to tertiary level, thankful that her parents were in a financial position to meet relative expenses to obtain same.  During this process, even at an early age, she saw her classmates who had very limited financial resources, struggling to meet education expenses.  In her neighborhood, she witnessed children having to work or engage in selling food products in order to meet school fees, purchase their text books and other relative material to be able to obtain an education.  As a third world country, Belize has very limited resources which creates many limitations to its people.  Education is very expensive, and the country does not have resources to offer many scholarships for students to further their education.  Receiving a tuition scholarship opened the door for a better future and gave Monica an opportunity to accomplish her goals.  Through this experience, she learned to appreciate the importance of scholarship opportunities.  As a Belizean, Monica wants to be able to help her fellow Belizeans who have limited opportunities to further their education, and Full Basket Belize is the golden opportunity to do so.
Amy Myers — Publicity/Communications Director

Amy Myers is a marketing and communications professional with a lifelong love of social service and volunteering. She earned a Bachelor's degree in business administration from the University of Oregon and has more than 17 years of experience in public relations, event planning, and marketing program management.
Amy first visited Belize in 2012 while on vacation with friends and fell in love with the country. So that she could keep coming back on a regular basis, Amy is now marketing manager for two boutique resorts and a dive shop in San Pedro. When not traveling to Belize, Amy lives in Eugene, Oregon, with her husband Irik and their cat Finnegan, where she enjoys hiking, running, camping, reading, board games, and movies. She is excited to use her communication skills to help spread the word about the great work FBB does.
Mirella Shannon — Associate Director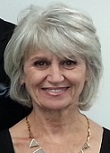 Mirella Shannon served two years as an Information Technology Peace Corps Volunteer in Punta Gorda, Belize, from 2000-2002 where she taught in the Computer Science Department at the University of Belize.  Ms. Shannon was the associate dean of the School of Media at Columbia College Chicago from 2012 to 2017 and a tenured faculty member from 2003.  Her research focused on finding new and innovative ways to attract women and minorities to careers in computer science by developing new ideas on the use of technology and new forms of serious gaming.  She has published and presented several papers on the subject and has received two grants to further her work.  She is committed to public service as evidenced by her volunteer work in Belize for the Peace Corps and Namibia for World Teach.  Previously, in her 30-year career in Information Systems, Ms. Shannon was the Vice President of Institutional Operations for the New York City investment management firm Neuberger Berman, a senior executive for SEI Corporation, and the president of her own management consulting firm which she started in 1996.  Mirella holds an M.A. from New York University and a B.A. from DePaul University, Chicago, Illinois.
 Sarah Reynolds — Legal Advisor

Sarah Reynolds served as a Peace Corps Volunteer in Punta Gorda, Belize, from 2000 to 2002.  Ms. Reynolds worked as a professor at the University of Belize – Toledo teaching courses for the University's Natural Resource Management degree program.  Ms. Reynolds also worked as a volunteer coordinator for the Belize Red Cross.  Upon return from the Peace Corps, Ms. Reynolds attended law school at the University of Chicago.  In 2003, she spent an additional summer in Belize City conducting legislation strategy research as a United Nations Development Program intern for Belize's Coastal Zone Management Authority.  Ms. Reynolds is currently working as a litigator at Mayer Brown in Chicago and serves as the FBB legal advisor.
updated 24 October 2017